Established in 2009, JJNET International Co., Ltd. is a Value-Added Distribution corporation for leading Enterprise Solutions both in Taiwan and Hong Kong Region. We create and provide ICT solutions by the globally professional products in the market - Networking and Communication、Systems & Storage、Wireless Devices, Wider Security products, Cloud Services, Video/Voice solutions in both software and hardware. We handle channel management and strategy, to practice and collaborative local partners, driving the market growth, and achieving customer requirements.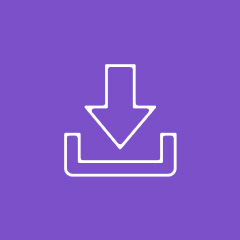 Our Value
We have full confidence in offering our professional IT knowledge to satisfy our customers' need. With proven success in market development and technical expertise, JJNET is dedicated to providing quality technical support and professional consultancy services to our channel partners and customers in order to ensure all parties can enjoy a win-win situation.
Our Strategy
We keep monitoring the dynamic market, the well acknowledged the trends and main stream of ICT solutions, fast and depth to meet customer demand. To provide the accurate products & solutions and develop growing and successful business with our partners.
Our Mission
To be a professional IT solution and distribution company as well as to bring the latest technology and trends to assist enterprises to sizeable businesses to enhance operational efficiency and profitability. We provide professional services, effective marketing and distribution to our customers. We effort to maximize the efficiency and optimize of consumer value.
Our Business Team
Network Infrastructure
HPE Aruba
Arista
Network Security
Arbor
CyberArk
MicroFocus
Palo alto Networks
Sophos
SailPoint
NETSCOUT
Synopsys
Cloud & Virtualization Services
Citrix
NETSCOUT
Systems & Storage
HP Enterprise
United Communication Services
POLY